Graduate profile
How does it feel to be graduating?
I'm pretty relieved to be honest, it's a massive weight off my shoulders! Part of me is quite saddened though, I've spent the last few years year, and the last six years in education
Read more below.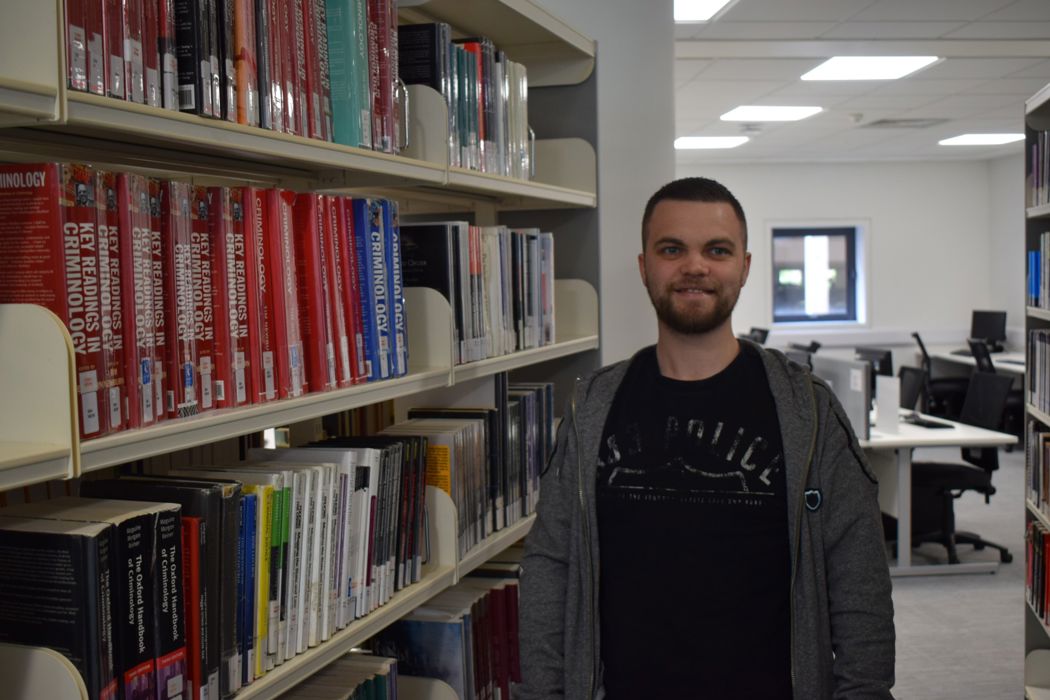 Tell us about your road to Abertay…
Well, it's quite a long story! I didn't have any qualifications when I left school so in 2013 I had to start from scratch. I did a basic Foundation level course in Social Science, my Intermediate 1, an Intermediate 2, then I did my HNC and went into my second year at Abertay.

Now I'm about to graduate.
What made you want to re-enter education?
I was dead set on what I wanted to do, and the area that I wanted to study in. That didn't change from day one of me entering college. I knew I wanted to study Criminology and I did everything I needed to do to make that happen.

I've broken a long family history by going to university, I'm the first in my family to do so.
What have the highlights been of your time at Abertay?
The whole experience has been excellent. I've met some fantastic people, peers and members of staff.

My dissertation was one of the most challenging things I've done in my life, but it gave me the chance to study something that I found interesting in depth.
What's next for you?
I've applied to do a Masters in Social Work. Realistically I'd like to find myself in the criminal justice system working with offenders. That's what I wanted to do from day one.