Graduate profile
How does it feel to be graduating?
Fab! It's nice to have my work pay off. Abertay has been great and I've made friends here and at Dundee college that I hope to keep for years. However, I'm excited to be done with education and to start learning in the industry.
Read more below.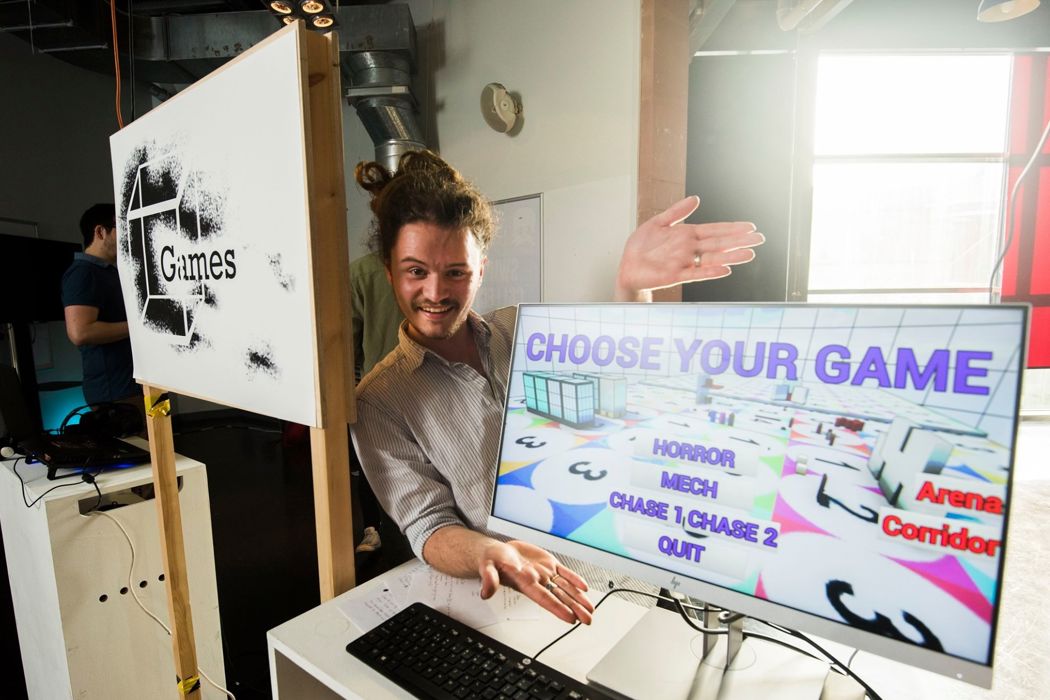 Why did you decide to study at Abertay?
Like most people on this course I've loved games for longer than I can remember and I've been creatively inclined for years (please don't find my old Lego animations!)

I thought about Abertay during my first HNC, a 3D modelling course, when I got into running table-top role playing games. Through those I found an understanding of how a game's rules work and how they can be changed to get different outcomes.

I chose Abertay in particular because of its reputation, industry connections, and the way that the GDP course was set up: I liked the modules and the variety that they covered.
What were the highlights of your time at the university, and what were the most challenging aspects of studying?
Choosing to do an accelerated degree. I spent three years in college before moving to Abertay and I wanted to get that time back! Doing the accelerated version was hard work but I enjoyed it more than doing a normally paced degree.

I also enjoyed Abertay's non-academic projects like helping out with Weave's Bright Ideas project where I got to teach secondary school third years the joys and stresses of game development alongside other students from different courses.
What's next for you?
Job searching while making my own games, if you know anyone that needs a game designer my portfolio can be found at www.cameronmoody.co.uk. I'm not paying for this domain without pushing it at every chance I get!
What's your long term ambition?
Make board and/or video games that people love to play! I'd love to be a lead game designer somewhere or director of my own company. Either way I'm creating games and people are having fun playing them. Sounds simple put this way!
What advice do you have for future students here?
Talk with your tutors. They're incredibly friendly and helpful people that are great to talk to for ideas, guidance, and general chat. Don't pester them too much though – they're busy people!

Use the library too. The best essay I ever did was when I was sat next to the video games section and could reference almost any games related book that I wanted.