Graduate profile
What made you decide to come to Abertay?
Video games and creative arts have always been an important part of my life; back in my early-teens I never even considered the possibility of combining both of them and pursuing a career within the game industry! I remember having a light bulb-moment when I discovered the Game Design course at Abertay back when I was fifteen, and since then I became laser-focused on getting a degree in Game Design Production. Seven years later I'd say things turned out not bad!
Read more below.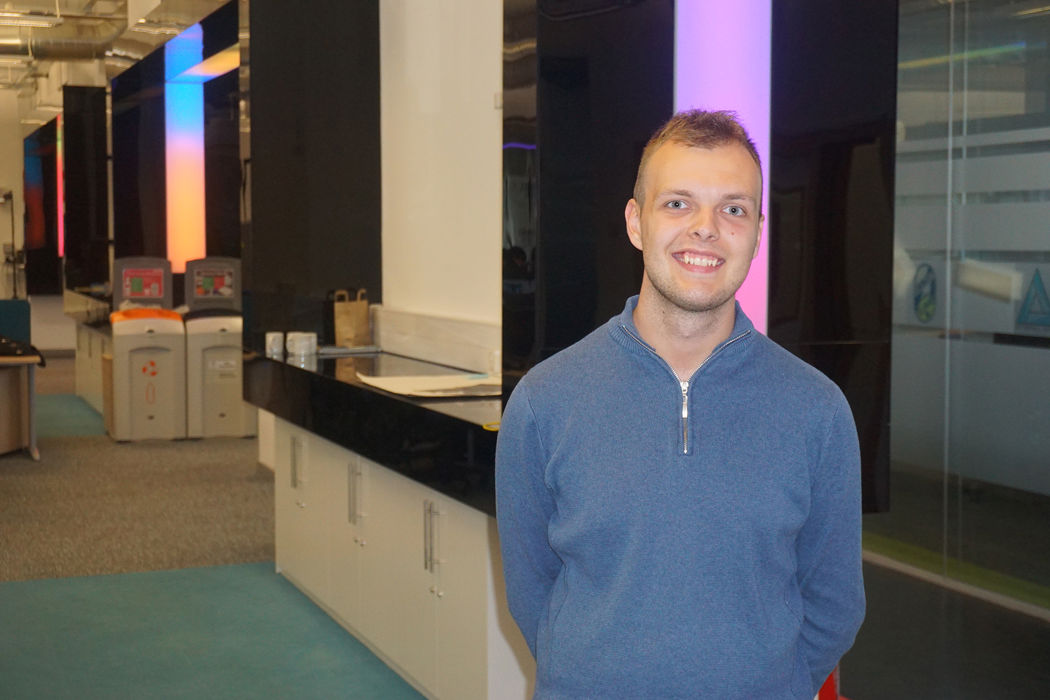 How does it feel to be graduating?
It's so surreal and exciting to be graduating within the next few days - the past four years have absolutely flown by and I feel as though I have grown so much as a person and a professional within this short period. I don't think it will really sink in until I receive my degree!
What have the highlights been of your time at Abertay?
It's definitely a toss-up between Dare Academy 2018 and the Digital Graduate Show! Both instances were the culmination of passion-projects that had a lot of hard work and commitment put into them, and both gave me the opportunity to work alongside some of the most amazing and talented students that Abertay has to offer.
Having the platform to showcase my games in these exhibitions and build my confidence, meet new people, and receive feedback from public players is an immense privilege and one of the most rewarding things that a game developer can experience!
What's next for you?
On the topic of Dare Academy, I'm back again as an Intern for the 2019 competition! I'm hoping I can use everything that I learned last year to ensure all of this year's participants have the most streamlined and beneficial Hot-Housing and EGX experience possible! 
Following straight after that, I will be heading to Edinburgh to join Build a Rocket Boy as a QA Analyst!