Graduate profile
What made you decide to come to Abertay?
Well, I'm originally from Estonia but I had been studying in college in England. When I was looking for a university to go to, I came across Abertay and found out just how highly they were thought of when it comes to gaming.

I went to the university for an Open Day and learned more through speaking to Ryan Locke and a student guide. That helped convince me to come here.
Read more below.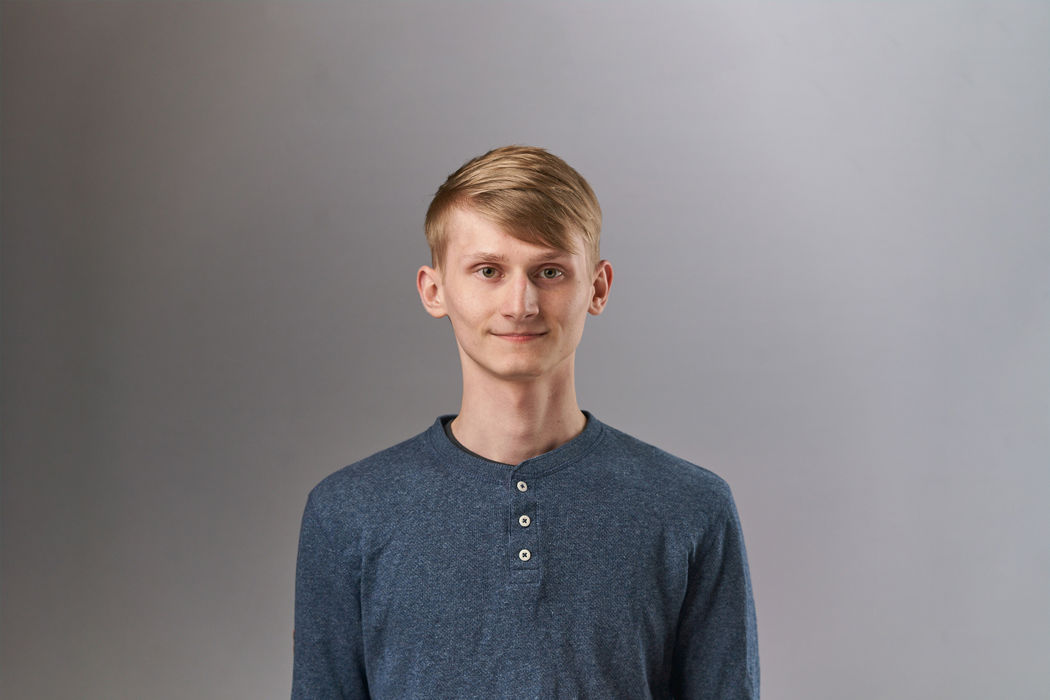 Did you know much about Dundee at the time?
My knowledge of Dundee was quite limited, but I really like the city. It's really peaceful. I've lived in London and other big cities, but it's nice for me that Dundee is on the quieter side, rather than being incredibly busy and constantly moving.
What have the highlights been of your time at Abertay?
There are many, depending on which perspective you look at it from.

From an academic perspective, it would be how helpful and welcoming the tutors were. Then there was the dissertation I worked on, or specifically the project behind that dissertation.

From a social perspective I made loads of friends. During my first week at Abertay I think I met more people than I had during the previous ten years!

It's been a very busy four years!
You were part of the Digital Graduate Show, what was that experience like?
Really good. My project was a tower defence war game, and it probably wasn't well suited to this kind of event from the perspective of the general public as it's very in depth.

However, my project attracted lots of industry people – game designers and producers. Because of the complexity of my project I managed to speak to them for up to an hour sometimes, and some of them reached out to me afterwards.

It was very beneficial for me. The networking connections will be very valuable in the future.
What's next for you?
I'm working at Brace Yourself Games as a Junior Designer. Once my Visa is done I'll be relocating to Vancouver in Canada.

I'm very excited. Ever since I left Estonia I wanted to move to Canada. From every perspective it's the perfect country for me to live in. It's nice for me to have the opportunity to live there and work on a strategy game which I'm passionate about.
What advice do you have for other games students?
Games are incredibly taxing in every way possible and game development is not as pretty as it looks from the outside, it can be very challenging. Having said that, if you find a place to call your own and something you enjoy doing you will never be happier.