Graduate profile
What were the highlights of your time at Abertay?
It's been really good. I enjoyed my time here and I've made some good friends, not only with the students but with the lecturers too.
Read more below.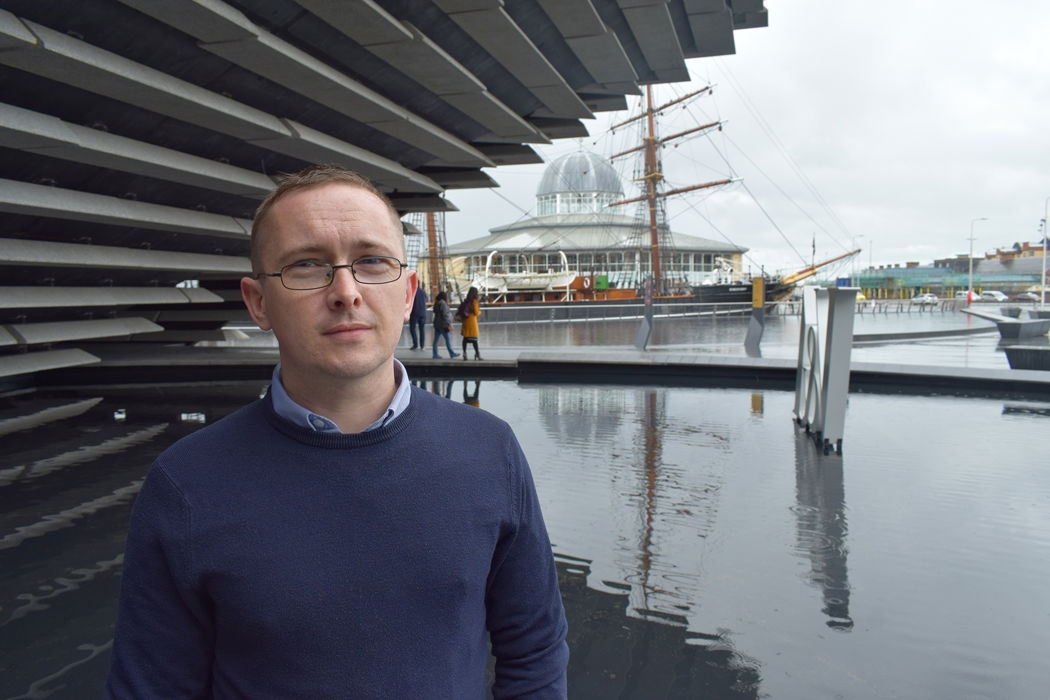 What made you decide to study at Abertay?
Well, I'm a mature student. Previously I worked as a supervisor for a scaffolding company in London.

When I came back to Dundee I felt like it was time for a career change. I decided to come back to university, it felt like the right time to do that.
How did you feel about going back as a mature student?
Honestly? A little apprehensive. I didn't really know what to expect. I was going to university almost 20 years after attending college. Luckily, it's worked out pretty well!
Now you're at the end of your journey, how do you feel?
Quite sad in a way. Everyone is now breaking up to go their own way, and we were a very close knit class. I'm happy too – it's a mix of emotions, I suppose.
What's next for you?
I'm doing a Masters degree, and after that I'm looking to get into the offshore industry.