Graduate profile
How does it feel to be graduating?
To me, graduating feels like the end of a long journey and the beginning of a new one. It is exciting to look back at my personal growth as well as all the friends I made along the way. If it wasn't for those people, I don't think my adventure would have been as enjoyable, especially in the past two years! It is also very thrilling to look ahead into my future career.
Read more below.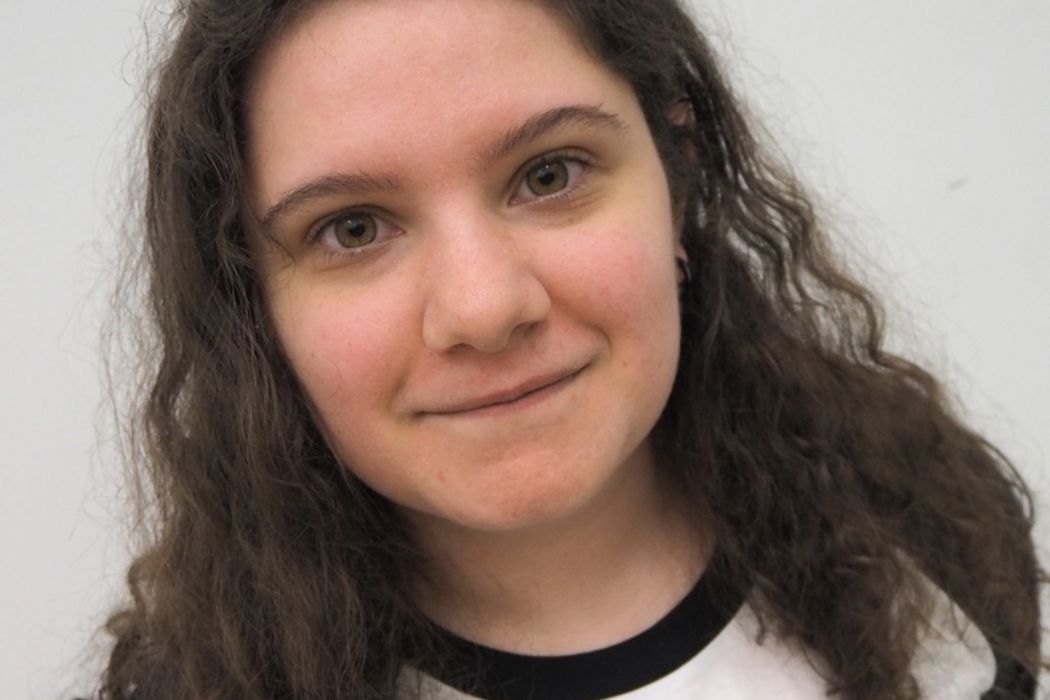 What made you decide to study at Abertay?
I was told about Abertay by another Italian fellow who had been studying as a programmer. At the time I was working at Studio Evil, an indie game company based in my hometown in Bologna, and I did not think much about further education. My co-workers there suggested continuing to study and pursue a career in the gaming industry abroad, so that's how I decided to go to Abertay! 
What have the highlights been of your time at Abertay?
Dare Academy was probably my most recognised highlight at Abertay. I am one of those people that takes an infinite time to acknowledge their personal abilities, and working on Kinoko was for me a huge boost in self-confidence. The Dare competition was a lot of fun, I made amazing friends and I also got to go to EGX, my first gaming expo ever, and GDC in San Francisco, another conference I had dreamed to attend long before coming at Abertay. Another highlight was being hired by Pocket Sized Hands, first as Intern and later as full-fledged Artist. I really loved working there! Last but not least, my Honours Project was another achievement and team effort that helped me a lot to grow as an artist. Our historical VR experience was loved by many during the ADGS and that made me and my teammates super happy!
You were part of the Digital Graduate Show, what was that like?
This year's ADGS was crazy for me! I had been to other Graduate Shows in the past and it was a totally different thing to be the one showcasing artwork. A lot of people tried Lost Myths, our historical VR experience, and I was very fortunate to have my teammates also attending to our custom space - I don't think I would have pulled it off just by myself. Teamwork is one of the most fundamental and beautiful things I have experienced at Abertay!
How did it feel when you won Dare Academy?
Winning Dare was the cherry on the cake: it made me feel very happy and accomplished, but I also think that the entire development cycle of Kinoko had been already a changing experience for me. The team of Thunder Lime worked very hard on the game and winning was a great reward for all our efforts. 
What's next for you?
I have secured a position as Junior Environment Artist at Junkfish, an indie game company based in Dundee. I expect I will be working there for at least 3 months, with a first milestone after 6 months from which my contract will be reviewed. After the 3-6 months, depending on how I find myself at the company and on other offers that open for me, I will consider whether to stay in Dundee. It is pretty much uncharted territory from there! Another thing I would like to continue is Photography, which I recently picked up as a hobby and had a lot of fun with. I would like to find the time to travel, see Scotland and take pictures of its beautiful landscapes!