InGAME announces two new R&D Collaborations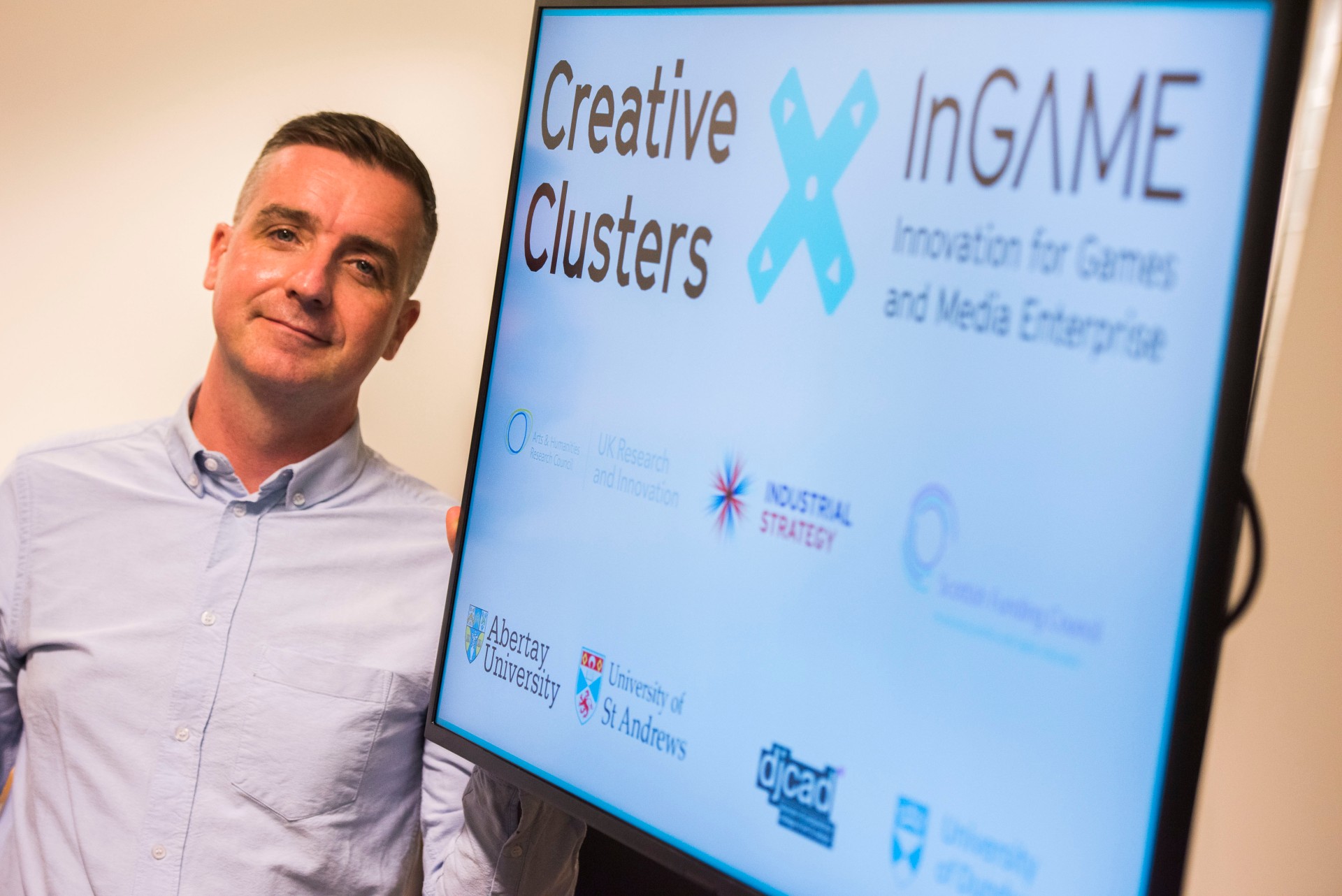 The Dundee-based Innovation for Games and Media Enterprise (InGAME) has announced two further R&D collaborations aimed at increasing the scale and value of the Dundee videogames cluster.
Organisations can apply for InGAME R&D Vouchers to explore, prototype and test new gaming concepts, tools, technologies, processes, platforms and business models. The InGAME R&D Voucher Scheme is open to games professionals, established studios, businesses and non-profit organisations to unlock bespoke packages of academic expertise, resources and support.
The new projects are:
EvoRevo Ltd will develop a prototype character backstory generator for game developers. The InGAME research team bring their extensive knowledge of procedural generation and narrative design to de-risk this project.
Game Doctor Ltd will validate their new hybrid game development and data licensing business model. InGAME is offering expert support through business narrative approach creation, market research, mentoring sessions and workshops.
Gordon Ross, Founder of EvoRevo Ltd, said: "I was keen to engage with the InGAME Voucher Scheme when I saw it was led by the experienced games industry veteran Sean Taylor. Beyond the hook of there being a trusty pair of hands at the helm, it was the collaborative nature of the scheme that particularly interested me.
The collaboration extends to the application process and that is refreshing as neither party is left guessing about the intention of the deliverable. It's a lot more like dealing with a games publisher than a traditional grant process."
Dr Carla Brown, Director of Game Doctor Ltd, said: "It was the perfect time to apply for InGAME – Game Doctor's business model has shifted significantly this year due to COVID and digital health uptake, and it's great to have this expert support to help me with the transition."
Project Director of InGAME, Sean Taylor, said: "We continue to be blown away by the quality and variety of R&D voucher project proposals. We now have 17 collaborative R&D projects in development, each helping discover and de-risk growth opportunities for the Dundee's games sector"
To find out more about InGAME, visit: https://www.innovationforgames.com/