Food giants Macphie expands Abertay scholarship offering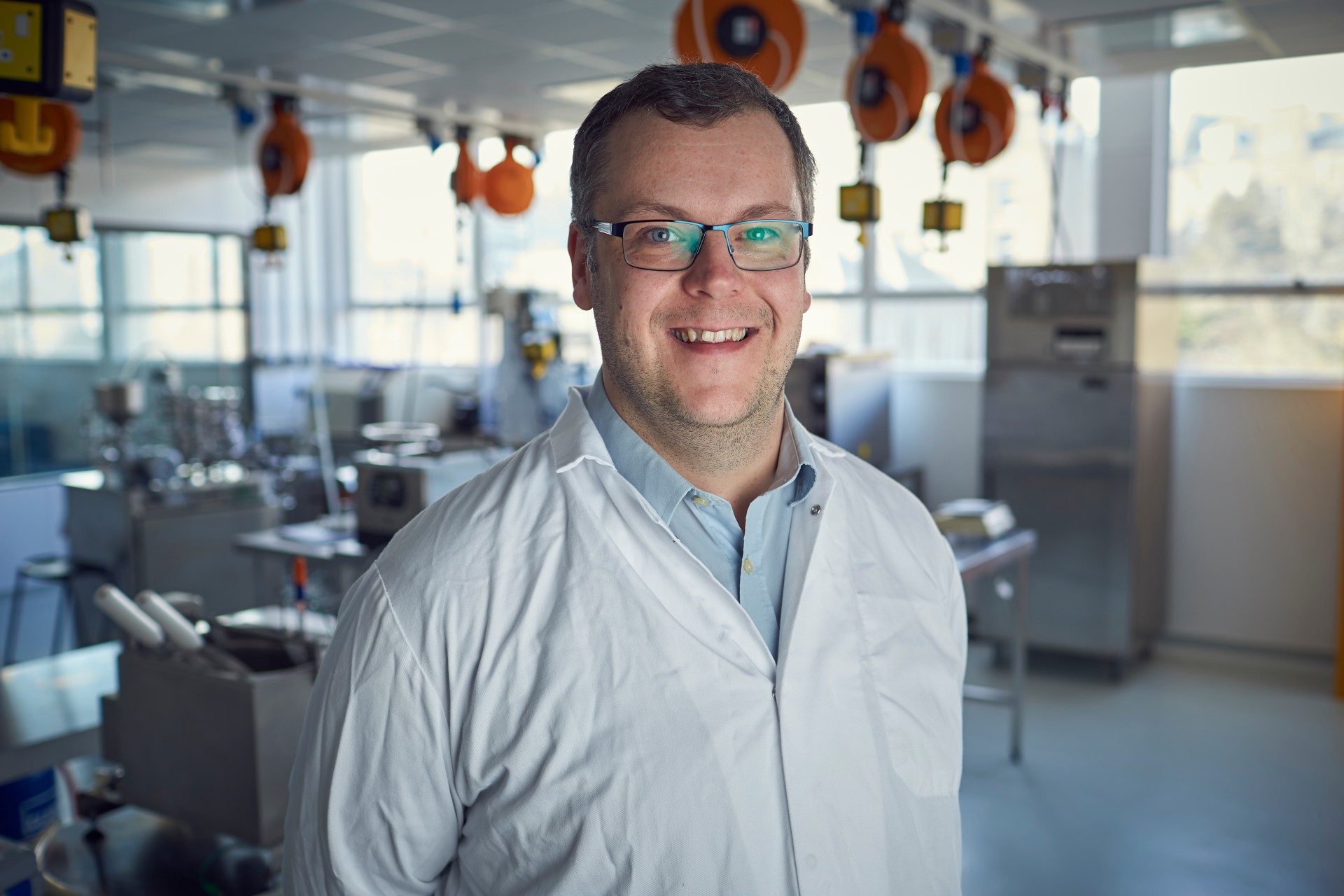 ABOVE: Dr Jon Wilkin
Leading food ingredient manufacturer Macphie has agreed to expand its scholarship at Abertay University, offering a second student a £3,000 donation to help with their studies.
The company launched its initial two-year scholarship in September 2019, offering funding to a student on the University's highly regarded BSc (Hons) Food and Consumer Science degree.
The expanded scholarship, which also offers a work placement opportunity, will be available to a student who has just started their third year.
Fraser Hogg from Macphie's Employee Trust, which funds the scholarship, said: "As a successful food ingredients manufacturer, Macphie's reputation for innovation has always relied heavily on the skills and expertise of highly-qualified food technologists.
"The Macphie Employee Trust is keen, where possible, to support and encourage the education of the next generation of potential employees and this scholarship, with a local and prestigious university like Abertay, is an ideal opportunity to do just that."
Abertay lecturer Dr Jon Wilkin, academic lead on the scholarship said: "I would like to thank Macphie for their continued support through this scholarship. It shows that our course is relevant for the food and drink industry and our graduates are getting the practical knowledge required to succeed in the industry.
"The recipient will not only benefit from funding, but a placement that will give them an invaluable opportunity to build up industry experience and contacts at a company of very high prestige."
Abertay's Food Division has strong links with the food and drink industry, and the expertise of the university's academic staff is highly sought after by industry, professionals and the academic community. 
The Division's programmes are designed so that students have an excellent practical grounding, and are able to gain real experience of working in their chosen sectors.
The Food and Consumer Science course was rated as the 3rd Best Food Science Course in the UK and the best Food Science Course in Scotland in the Guardian Good University Guide for 2021 and rated in the top 10 Universities in the UK for Food Science by The Times. 
For more information about studying Food and Consumer Science at Abertay visit: https://www.abertay.ac.uk/course-search/undergraduate/food-and-consumer-science/
For more information about the Macphie Scholarship, visit: https://www.abertay.ac.uk/study-apply/money-fees-and-funding/scholarships/macphie-scholarship/