More than 200 people attend Dare Academy Play Party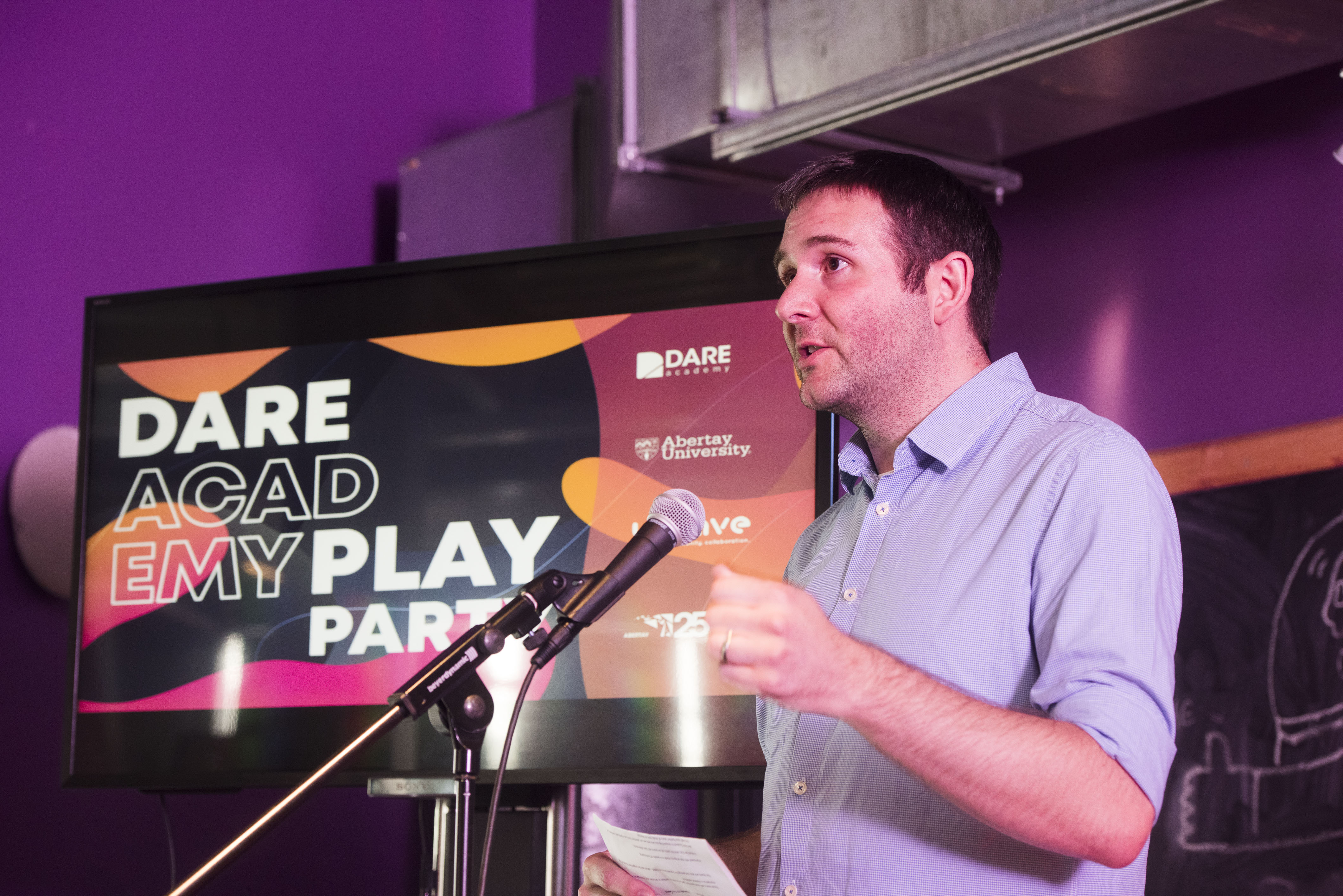 Games industry figures, local businesses and members of the public have had their first opportunity to play videogames created by the 2019 entrants in Abertay University's Dare Academy competition.
Throughout July, six teams of students have been developing innovative games which will eventually be showcased at EGX, the UK's biggest videogames expo.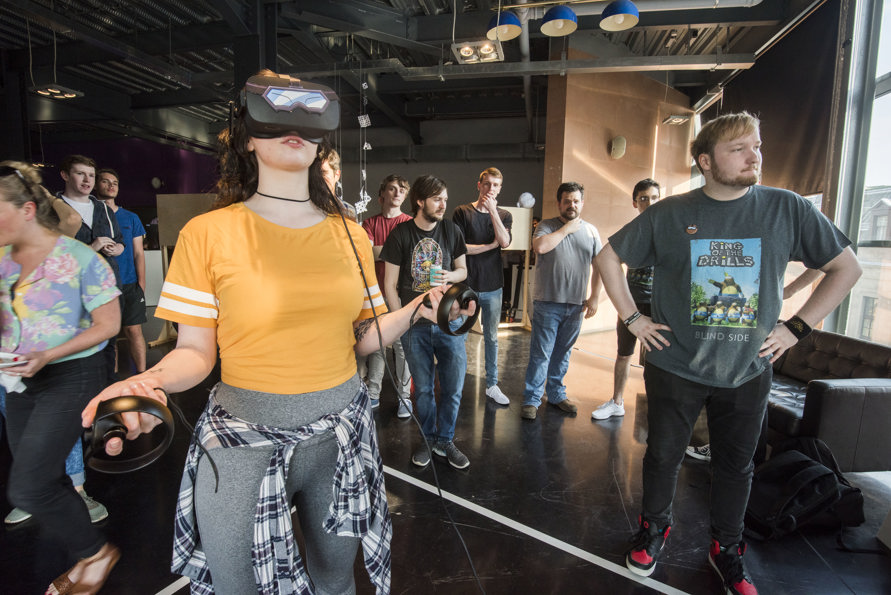 The winning team will receive a cash prize of £5,000.
More than 200 people turned out for last night's Dare Academy Play Party, as the students publicly showcased their games at the university's student centre.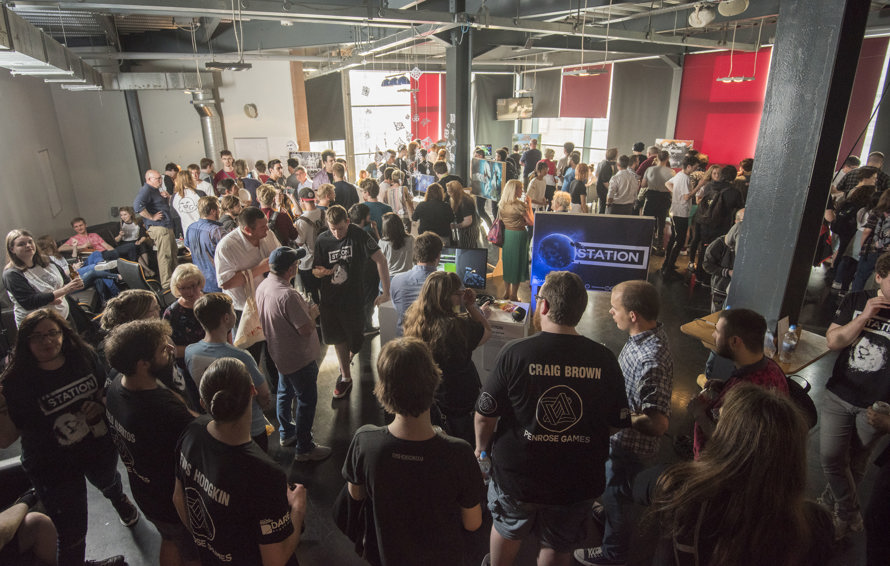 Head of the Division of Games and Arts Dayna Galloway said: "I'm very pleased we have had such a strong turnout for an invaluable event for the students as they continue the development process.
"While they have been networking with and receiving feedback from industry figures, helping them polish their games, this was their first opportunity to display their concept to a wider audience.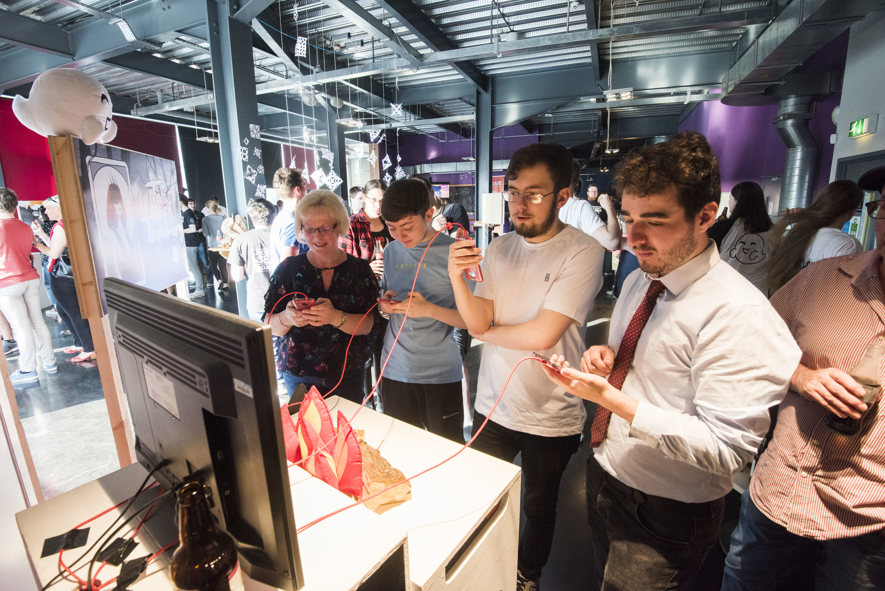 Dare Academy intern Gregor Duddy – a former Dare participant – said: "Dare Academy opened many different doors for me, and will inevitably do the same thing for this year's entrants.
"It's been inspiring to watch our teams take their ideas forward, creating prototypes that verge on being commercially ready."
For more information about Dare Academy visit: https://www.abertay.ac.uk/schools/school-of-design-and-informatics/dare-academy/
For more information about our games courses visit: https://www.abertay.ac.uk/schools/school-of-design-and-informatics/computer-games-courses/